Our Clinicians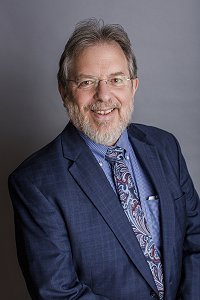 William B. Webb, Ph.D., L.I.C.S.W., M.A.C.
Dr. Webb received his M.S.W. from West Virginia University in 1978, and a Ph.D. in psychology from Northcentral University in Prescott, Arizona, in January, 2000. He has been in private practice psychotherapy and addictions counseling since 1978. Bill is the founder and director of Oasis Behavioral Health Services, which opened in 1996. During a 20 year period of his career, Dr. Webb served as the executive director of both the Holistic Health Center and Area Psychiatric and Psychotherapy Group in Huntington, West Virginia.
Besides his extensive clinical experience, he provides supervision for social work licensees and those who are training to become certified addictions counselors. Dr. Webb also served on the staff of The Joan C. Edwards Medical School at Marshall University in the Department of Psychiatry from 1980 to 2012, where he was Clinical Associate Professor. He has provided lectures, consultation services, and supervision for medical students for 20 years. In addition, Dr. Webb has conducted numerous trainings for groups of mental health and substance use disorder professionals for the past 30+ years. His primary goal in providing services is to grant the greatest respect to all patients with whom he works. He strives through his work to understand their suffering, while honoring the value of the individual human spirit. Dr. Webb knows the potential for recovery when the power of the therapeutic relationship is joined with that of the Higher Self. He considers it an honor and a privilege to have the opportunity to bring his personal skills, expertise, training and talents to the healing process of those with whom he works.
Dr. Webb is the author of:
A Brief Guide to Rational Thinking: Learning to Manage Your Emotions
A Primer on Substance Abuse Intervention
The Use of Hypericum Perforatum in the Treatment of Mild and Moderate Clinical Depression (Doctoral Dissertation)
Doctorate of Social Work
Licensed Independent Clinical Social Worker
Master Addictions Counselor
ACSW Academy of Certified Social Workers (NASW)

AADC State Certified Alcohol/Drug Abuse Counselors (WVCBAPP)
CCS Certified Clinical Supervisor (WVCBAPP)

BCD Board Certified Diplomat in Clinical Social Work (ABESCW)
MAC Master Addictions Counselor (NAADAC)
TRAINER National Association for Addiction Professionals Trainer's Academy (NAADAC)

MINT Motivational Interviewing Network of Trainers (MINT)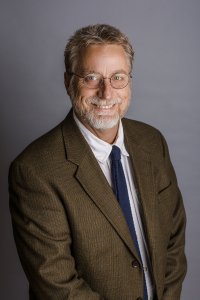 Shawn R. Cade, M.A., L.P.C., M.A.C., S.A.P.
Shawn Cade is a West Virginia Licensed Professional Counselor who received his B.A. from Marshall University in 1988, and an M.A. in Counseling from Marshall in 1990. He has been in private practice psychotherapy with Oasis Behavioral Health Services since 2000. Shawn applies a pragmatic and straightforward approach to guide his clients toward their therapeutic goals, while affording them the ability to grow at their own pace. Shawn's client base ranges from adolescent to adult, and includes individual and family therapy. He is also trained in the Gottman approach to couples counseling, which addresses areas of client behaviors that either enhance or decrease the likelihood of reconstructing a successful and cooperative relationship. Shawn's prior experience includes positions as an adolescent substance abuse counselor, Adolescent Services Coordinator for Lawrence County Family Guidance Center, and WV State Teen Institute program Coordinator.
Licensed Professional Counselor
Master Addictions Counselor
National Board Certified Counselor
Substance Abuse Professional
Advanced Alcohol and Drug Counselor with Supervision Endorsement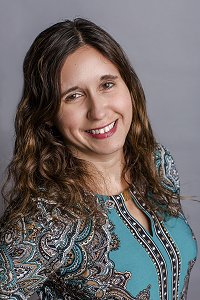 April Watkins, Psy.D.
April Watkins is a Licensed Psychologist in the state of West Virginia. She received her doctorate degree from Marshall University in 2011 and has been licensed since 2012. Her primary interests involve working with depression, anxiety, and substance abuse. She also has specialized training/interest in working with geriatric patients, including assessing for dementia and evaluating capacity. Additionally, April completes assessments for Veteran specific concerns. Dr. Watkins also conducts psychological assessments to identify diagnostic issues, learning disabilities and Attention-Deficit/Hyperactivity Disorder. She also conducts pre-op bariatric patient assessments.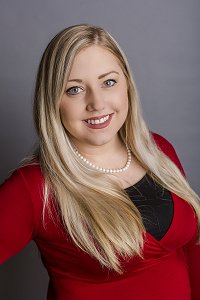 Jessica Kirk, M.S.W., L.G.S.W.
Jessica Kirk is a psychotherapist under clinical supervision with Dr. William Webb. She is a licensed Graduate Social Worker in the state of WV. She received her Master's degree from Concord University in 2017, and is a member of the Phi Alpha Honor Society. Her primary specialties involve addressing anxiety, depression, and grief using CBT-based individual psychotherapy with adults, adolescents and children beginning at age 6. Additionally, Jessica has a growing specialty in assessing violence risk for schools in Wayne and Cabell counties. Jessica has been in the helping field for over 6 years with previous experience as a service coordinator for individuals in the Intellectual/Developmental Disabilities Waiver program, parenting and life skills instructor, and project coordinator for the Cabell County Substance Abuse Prevention Partnership. Jessica also has a previous degree in Advertising from Marshall University's W. Page Pitt School of Journalism and serves as the Oasis marketing coordinator.
Master of Social Work
Licensed Graduate Social Worker
WV Board of Social Work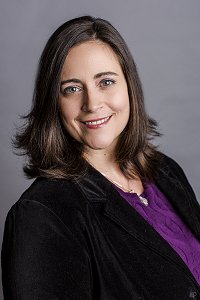 Cassandra Chapman, M.A., L.P.C., N.C.C., C.C.M.H.C.
Cassandra Chapman is a 2017 graduate of Marshall University with a master of arts degree in mental health counseling. Cassandra is a member of Chis Sigma Lota Counseling Honors Society, the National Association of Alcohol and Drug Counselors, the American Counseling Association. Cassandra is also a Certified Clinical Mental Health Counselor and a certified peer recovery coach. She sees adolescent and adult patients for general mental health concerns, including anxiety, depression, substance use, and relationship difficulties among many others. She has training in counseling for grief, medical issues, and stress management. Cassie is also a 200-hr trained yoga teacher and enjoys sharing mindfulness techniques.
Licensed Professional Counselor
National Certified Counselor
Certified Clinical Mental Health Counselor
American Counseling Association

N.A.A.C.D.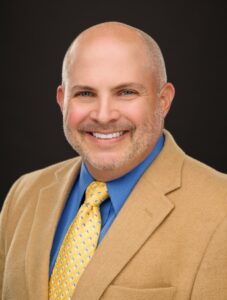 Chris Frazier, MSN, APRN, FNP-C
Chris Frazier is a board-certified Family Nurse Practitioner licensed in West Virginia. He is a 2001 graduate of the St. Mary's School of Nursing and Marshall University, where he respectively completed his Registered Nurse training and received his Associate of Science in Nursing degree. Chris received his Regent's Bachelor of Arts with a minor in Psychology from Marshall University in 2001, and his Master of Science in Nursing with a Family Nurse Practitioner specialization in 2019 from Walden University. He is a member of the Sigma Theta Tau International Honor Society of Nursing, as well as the American Association of Nurse Practitioners.
Support Staff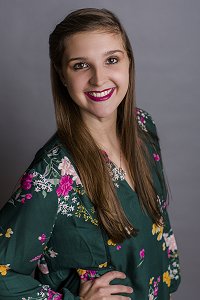 Lyndsey Cochrane, M.H.A.
Lyndsey Carter, MHA (Office Manager) is the newest addition to the Oasis team. She graduated from the Marshall University College of Business with a Masters of Healthcare Administration in 2017. She manages the support staff, informs business decisions, and continues to excel in her leadership role.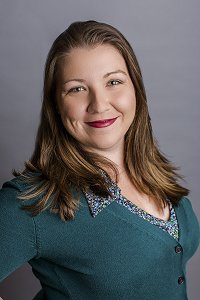 Anna Shockley
Anna Shockley (Receptionist) has been with Oasis for almost 3 years. She is often the first point of contact for clients seeking services and offers assistance with a variety of functions related to successfully serving our clients and business. Additionally, she is passionate about writing, and we all look forward to her first best seller.