Suicide Prevention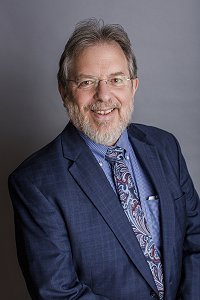 By: William B. Webb, PhD, LICSW, MAC


Oasis Behavioral Health Services just completed our inaugural "You Are Loved" 5k Run/Walk at Barboursville Community Park on Saturday, October 12th, 2019. The charity we chose to support through this effort is the WV Suicide Prevention Lifeline, which is administered statewide by First Choice Services. In addition, Ms. Cassie Chapman and I recently presented a talk to employees of Toyota on the subject of suicide awareness in the workplace.


About 1.4 million people attempt suicide each year in the U.S., 47,173 succeed. That's 129 suicides each day. Suicide is now the leading cause of death among college students in this country.


International studies of suicide have revealed some important discoveries. A study from many years ago queried several people world-wide who had attempted highly lethal suicide behaviors resulted in these major findings:
That although certain populations are at risk for suicide, it can happen with anyone. It is difficult to accurately predict who will and who won't attempt it.
Almost to a person, those who survived suddenly realized that this action was a grave mistake.
That there's a brief 10 minute window of time in which a person is most likely to act upon an impulse to attempt suicide. This is one factor in why suicide prevention lifelines and crisis phone lines are so successful. Keeping someone distracted for this time frame can save a life.
You can help! Despite the stigma in our culture against discussing suicide, it occurs so frequently that it's important for us to break these barriers and start to have honest and open dialogs about it, especially with those that might be at risk. Our society needs to change the conversation from accusation to empathy.
The following suggestions list some ways in which you can help:
Call the Suicide Prevention Lifeline at 1-800-273-TALK (8255).
If you or someone you know is in need text HOME to the crisis text line at 741741 for free 24/7 support.
Ask them directly, "Are you thinking about suicide?" Most people considering suicide experience a degree of relief when they're invited to talk about it. Don't be bashful, ask!
Make sure the person is safe- you don't have to solve their problems, but you can connect them with the appropriate services. For example, taking them to your local emergency room or community mental health center crisis services can be life saving.
See that they follow through with seeking personal help.
Stay in touch. Follow up with them after the crisis is averted. Compassion can help encourage them to keep living.
For further information, you can visit www.suicidepreventionlifeline.org, www.livethroughthis.org, or Google WV Suicide Prevention Helpline.